Customer Reviews Can Make Or Break A School's Online Reputation
Unfortunately, the majority of people that are motivated to leave reviews for schools often do so to share negative sentiments and thus, THE NEGATIVE REVIEW.
Schools that are doing great things need a way to get 4 and 5-star reviews on Google (and Facebook). Watch the video below to see how the reputation management system works.

With the Smarter Clicks Reputation Management tool, your school can easily get more positive reviews on Google, Facebook, and Yelp (plus over 50 additional review sites that you can choose from).
We've also made it so you're able to privately handle unfavorable reviews of your school before a negative review is posted publicly.

Best of all, the entire process runs on auto-pilot so you don't have to worry about having someone do everything manually or asking people to leave reviews on multiple sites!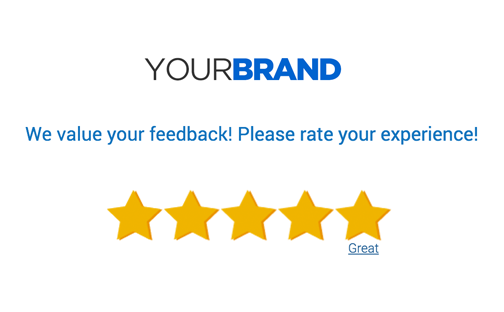 Easily Get More Customer Reviews
With one code snippet you can collect reviews for your school anywhere.
Schoolwide on your email footers
On your school homepage, blog, and parent resource pages; or
Send it to your email list
When parents rate your school positively with 4 or 5 stars, they are automatically prompted to leave their review on the sites (i.e., Google, Facebook, etc.) of your choosing!
If the parent rates your school with only 1, 2, or 3 stars and expresses negative sentiment about the school, they are instead prompted to send you a message privately – giving you a chance to handle the issue.
Get Reviews On The Sites That Matter Most
Within the reputation management platform, you're able to choose from over 50 relevant sites (including Google, Yelp, and Facebook) where your school's positive reviews will appear.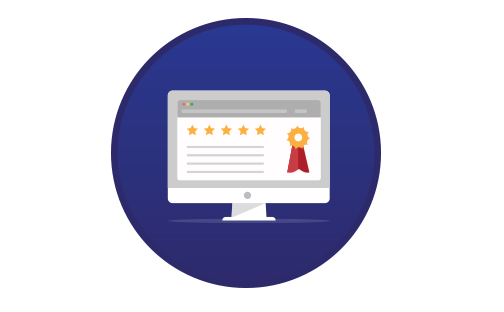 Prevent Negative School Reviews
Many bad reviews for schools are caused by misunderstandings that are preventable. By pre-qualifying your reviewers with our 5-star school rating tool, parents and students that would have left negative reviews for your school are brought to a form where you can handle the issue privately (giving your school a chance remedy the situation before a negative review is posted).
School Reputation Monitoring
Not only can you get more 4 and 5-star reviews for your school on Google (and Facebook) for everyone to see, but with this reputation management tool you can also monitor non-solicited reviews allowing you to quickly respond in case you need to!
Auto-Post To Your School's Social Media
Auto-Post your positive school reviews to social media to keep your school's stream full of authoratitive credibility-building positive sentiment. Just hook up your school's social accounts, set the schedule, and the tool does the rest for you!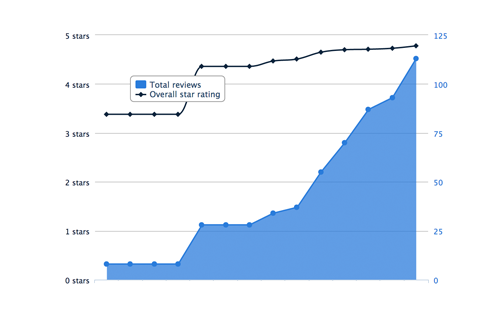 How It Works
STEP 1: Register & Install Widget
Get started today by clicking the button below. Once we receive your information, we'll set up your code with instructions on how to install your custom widget (it's very easy). You can place it anywhere you want including your school's homepage, blog, parent resource pages, and email footers. You can even send it to your entire email list.
STEP 2: People Rate Your School
People rate your school on a 1-star to 5-star scale. Anything less than a 4-star sends the reviewer to a private form notifying you and preventing a negative reviews from going public before you've have a chance to rectify the situation). 4-star and 5-star ratings are automatically invited to post the review on the websites of your choosing (Google, Facebook, etc.).
STEP 3: Your Review Scores Skyrocket
Your school review scores go up… helping you to attract more qualified families for enrollment, position your school as the authority in your space, build credibility, and create trust. Additionally, you can place a review carousel on your school's homepage, blog, and landing pages to display all the positive reviews you've collected and supercharge your enrollment conversions!
Click The Button Below To Start Getting Your 4 and 5-Star Reviews TODAY!