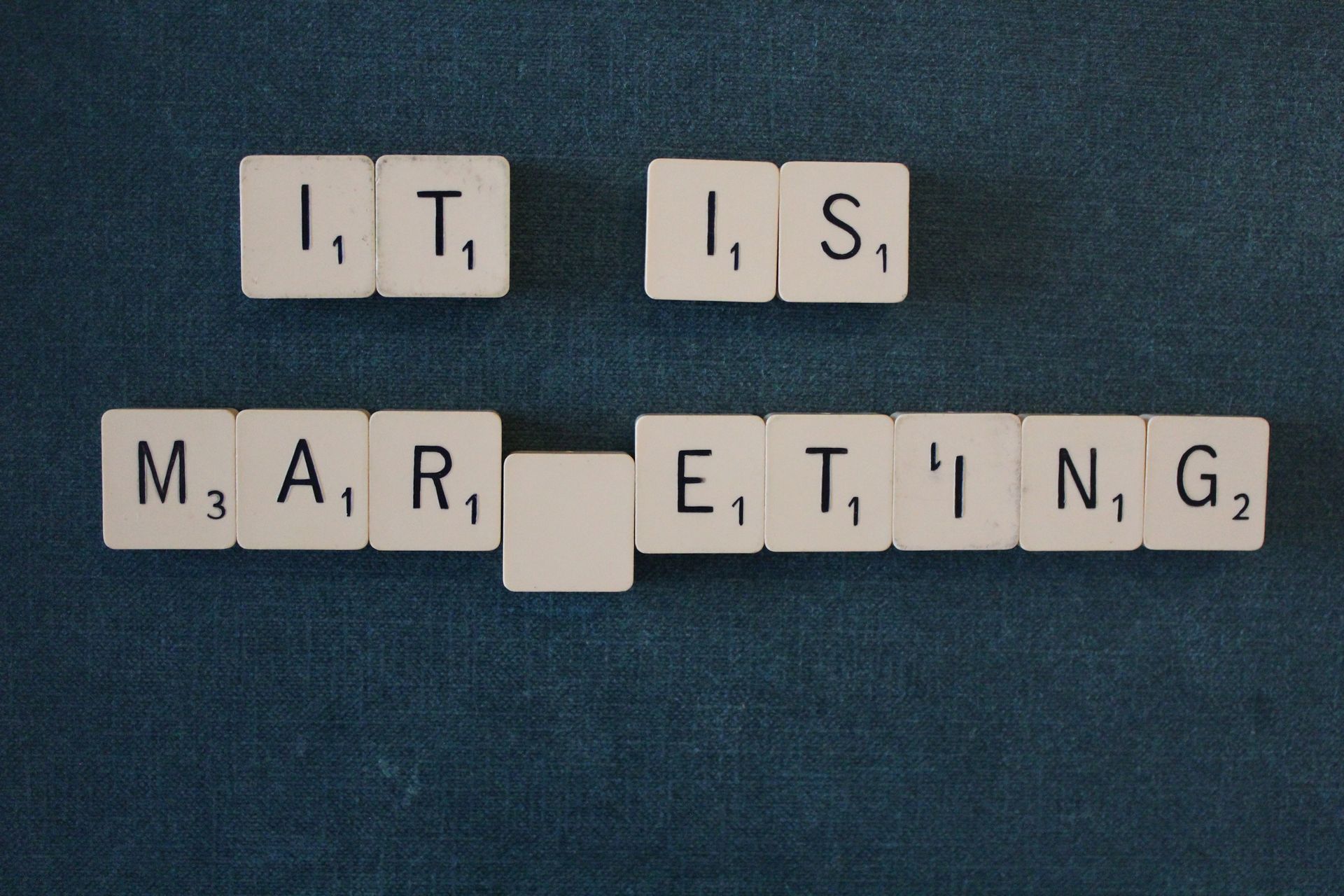 As the owner or administrator of a private school, you need to market it just as you would any other business. As an experienced digital marketer in education, my passion is helping good schools get found online. I know how much of a struggle it can be to get enrollments, and how confusing the digital marketing world can be. If you want to know how you can make sure qualified families find your school on Google, take a look at my advice on making sure that you rank well in search results. Read on to find out my pro tips for marketing your school and getting more enrollments using Google.
Improving Your School Website's Local SEO
Search engine optimization (SEO) is essential for any private / independent school who wants to improve how well their website performs on Google (i.e., how easily they're school is found on Google by qualified families for enrollment).
Good SEO involves a large range of factors, usually separated into on-page and off-page. On-page factors include the keywords that you use on your school website, while off-page factors could be things like your school's Google My Business page and links that point back to your site.
For improving your school's visibility on Google, my top recommendation is to focus on improving local SEO.
Oddly, some private and independent schools target a more general audience that isn't dependent on geography, though schools are essentially local businesses so it only seems right you should want to improve your local SEO – search engine optimization that includes specific location searches. Rather than trying to get your school's website into search results like "private school" or "independent school", you can benefit from using more specific keywords, such as "private school Martha's Vineyard".
Improving local SEO involves a range of techniques. They include building a Google My Business page to get your school on the map, and writing relevant local content. For example, we'll create blog content for schools about family things to do in the area or articles showing parents what to look for when choosing a new school. This sort of content allows you to naturally incorporate local keywords and provides tremendous value to your target audience (many of which could potentially end up enrolling or re-enrolling at your school).
Citations in Local Listings
Schools have long used directories like the yellow book to find what they're looking for when they needed a product or service. What's changed is that things have moved online, and you now need to know how to make use of online directories.
Sites like Yelp, Yahoo!, and even the old Yellow Pages, and specialist listing sites like Great Schools are essential for getting your information out there and improving your school's SEO.
The problem however with having lots of listings is that it's difficult to manage. In an effort to provide the most relevant info available, many of these listings incorporate technology and automation to stay up to date and keep their listings fresh. Unfortunately bad user suggestions, poor data, and buggy technology causes many schools to have inconsistent data across their listings which negatively affects local SEO and more importantly, makes it difficult for families to find your school.
When something about your school changes, whether erroneously or you really do change a contact phone number or email, it means having to change all your existing listings. This is a critical component to your school being found online locally. There are a couple ways you can do this but the way I recommend for all my clients is a system that's semi-automatic meaning some inputs are manual but then there's an automated process that takes care of the more arduous tasks.
You can reach out to us if you'd like to learn more or see how it works for yourself by clicking here.
Improve Ranking for Existing Search Terms
Your school's probably using a number of SEO keywords and phrases on your website already however if your school is ranking on page 2 or 3, or even just a few positions from the top of the 1st page, you're not going to get the traffic your school needs. This is where content, advanced on-page SEO, and link building come into play. There are several ways we can improve a school's site performance for keywords that attract qualified families for enrollment.
Introducing New Keywords To Your School's Website
As well as optimizing your school's website for the keywords you're already targeting, it's a good idea to find new ones to target. One easy way to find keywords is to research other schools. We already know these are search terms families are using to find schools like yours so by assessing and implementing what needs to be done to rank for these keywords, you'll find that many times you can pretty easily rank for these terms over other schools in your area.
We refer to these as "easy wins" and incorporate it into our overall school marketing strategy to get immediate results for our clients straight out the box.
Improve Your Google My Business Page
Having a Google My Business page is essential for any private or independent school that wants to do well in the local search results. It helps to improve your school's local SEO and literally puts you on the map. It doesn't take much to set up a good school profile page, and it can be used to leave reviews (so important!) for your school too. Make sure you fill out your profile with as much information as possible and include many relevant photos and images.
Building Links
If you're looking at how to promote your independent or private school, you need to remember there's tremendous power in links. It's the ultimate measure of popularity and authority which is why it can help to improve how well your school is found for local searches. Google, for example, looks for authority and a brand that's respected by others when determining how to rank web pages for every individual web search.
One way to get links going back to your school website is to make sure you have online listings and citations set up (see above). You can also improve links to your school site through content marketing. We suggest keeping a blog that uses relevant keywords for most of our private and independent school clients.
Getting School Reviews
Reviews are fast becoming an uber critical component if you want to promote a school. Choosing a school is a very personal decision and families want to have all the information that they can find to make the right choices. They won't just choose the school that appears first in search results or is closest to them. Reviews play a huge part in the decision making process because they show real people's experiences.
PARENTS ARE ABSOLUTELY PAYING ATTENTION TO REVIEWS. This is so important to understand because reviews are quickly becoming "that thing" that makes or breaks a strategy and companies like Google and even Facebook are doing more and more every day to highlight those little review stars alongside search results and listings.
So how do you get more reviews for your school?
You need real reviews, so you need to encourage families to write them for you. One simple way to do this is to ask them – many people are happy to write a review if they are only requested to do so. You can make it easy for them to write a review by, for example, including a link in emails that you send out. There are lots of ways to get people to leave real 4 and 5-star reviews of your school (and we're always implementing new ways for our clients).
You probably figured by now, we encourage all schools (private, independent, charter, and even public schools) to include Reviews in their overall strategy. It's a great to build credibility and establish / re-establish authority in your space. We use a proprietary system for our schools but even if you need to go at it manually, do it! You can suggest one review site for them to use, which makes it easier and more likely they'll leave a review.
If you want enhanced results and more 4 and 5-star reviews, you may be interested in creating technology to make the process more efficient and improve your results. The proprietary system our school clients use puts getting 5-star reviews on auto-pilot. It requests reviews, follow ups on requests, distributes it to multiple review sites, and even gives our schools a chance to handle issues before they turn into bad reviews for everyone to see.
You can learn more about this amazing system here.
Enhancing Your Google Ads So It's More Profitable & Easier To Manage
So we're a strong proponent of local SEO but sometimes a struggling school can't afford longer term strategies like SEO. A few weeks sounds like an eternity. These schools need IMMEDIATE RESULTS and people booking tours NOW.
This is where PPC (pay per click) advertising comes in. It's essentially SEO but instead of being dictated by authority and popularity, price is what determines where you show up and in what position. Essentially, it's a pay-to-play platform where bids determine your school's ranking and by enhancing some components of your campaign, you can get prominent positioning in search engine results, as well as on other websites including ad networks such as Google Ads (previously AdWords), Bing, and Facebook Ads.
You can also use techniques such as remarketing to retarget people who have visited your site and can benefit from a reminder to visit again. This technique is very effective and extremely cost-efficient when done right. Managing your PPC ads however can take some practice if you've never done it before and even if you have, requires considerable commitment of time and expertise which is why a lot of our clients ask us to help optimize their campaigns and make them easier to manage.
Also, the networks above are systematically shutting down remarketing campaigns retargeting faith-based or religious sites. Basically, the better your campaigns perform and the bigger your school's reach as a result of it, the more likely you are to get your ads shut down (we personally experienced this a few years ago and have since found a great workaround for our faith-based private and independent schools).
I can help you to promote your private or independent school online and get it seen in Google search results by qualified families for enrollment.
Get a campaign tailored just for your site with my proven methods. I've helped schools just like yours do all of the above to improve their position in search results and successfully grow their enrollment predictably and consistently.
Get your free case study now if you want to do the same.